Home
Smurfs
Supersmurfs
Playsets
Houses
Buildings
Contact
The Smurf Windmill
Also: Windmühle, Moulin
Years: 1981-2004
Schleich made the mold for the windmill 1981 and started selling it 1982. It was sold
all the way to 2003 except for one year, 1987. Schleich used 4 different articlenumbers
when these were sold. 40019 Windmill-playset, containing also smurfs and accessories.
40020 Windmill ( grey), 5200 Windmilldisplay and then after 1996 they changed the
articlenumber to 49020 and also changed the colour to yellow. The windmill was never
marked Hongkong, eventhough sold by W Berrie in the US between 1983 and 1985.

Known variations: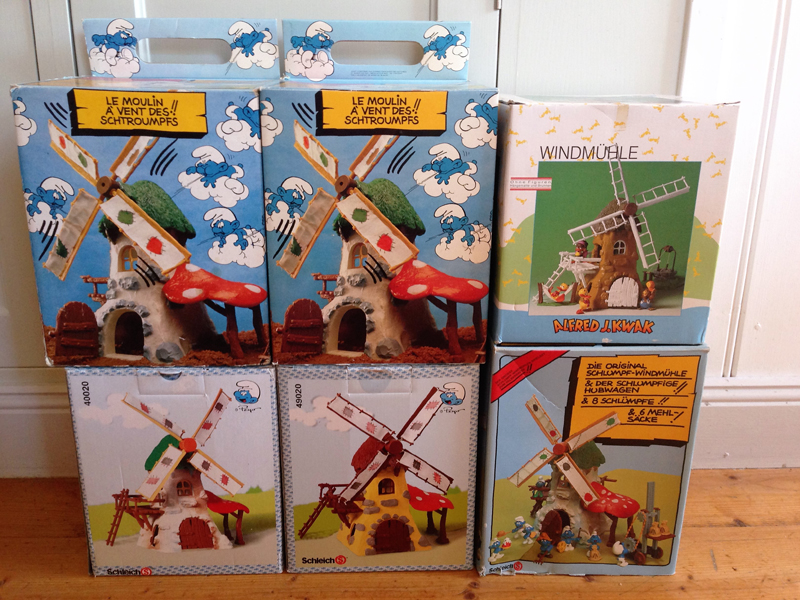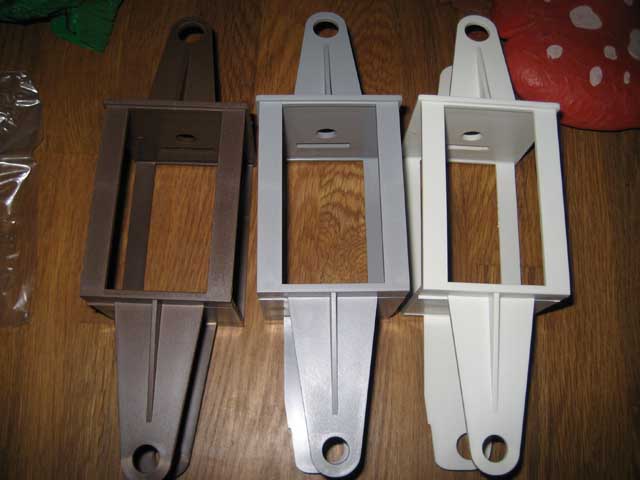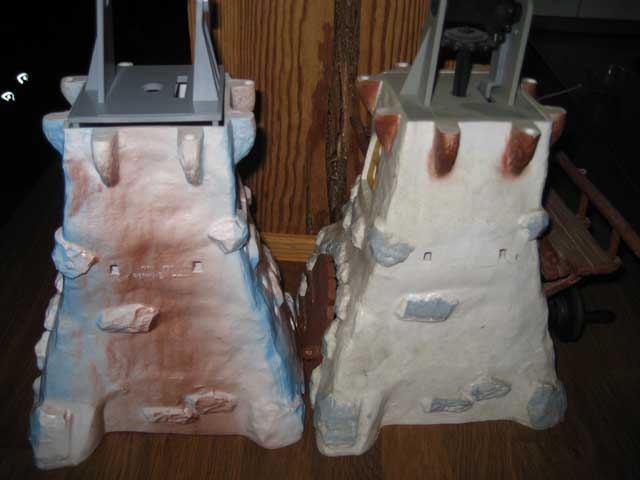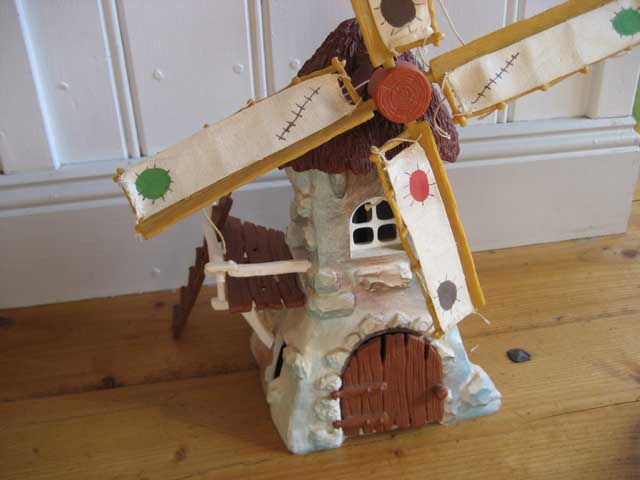 Mixed parts windmill.