Home
Smurfs
Supersmurfs
Playsets
Houses
Buildings
Contact
Latest News 2015
There is a new marking on the indian canoe smurf 20549. It is sold by
the company Gatz and have their logotype on the canoe. The articlenumber
Schleich uses for this is 82863 and it is sold in a plastic bag.
The production marking (clock) tells us it was made in May 2012, so it could have
been out there for awhile, just that we didn´t notice it until know. :)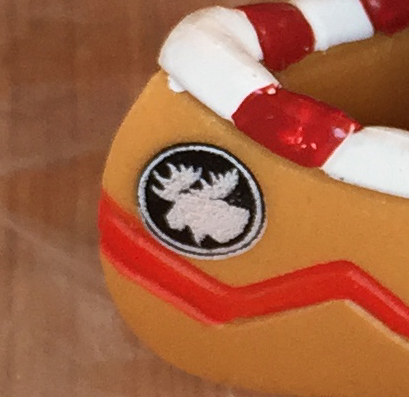 In 2015 the theme for the new smurfs will be office!

4 smurfs will be removed from the catalogue and not produced any more.