20779 Jungle Smurf, tired
20780 Jungle Explorer Smurf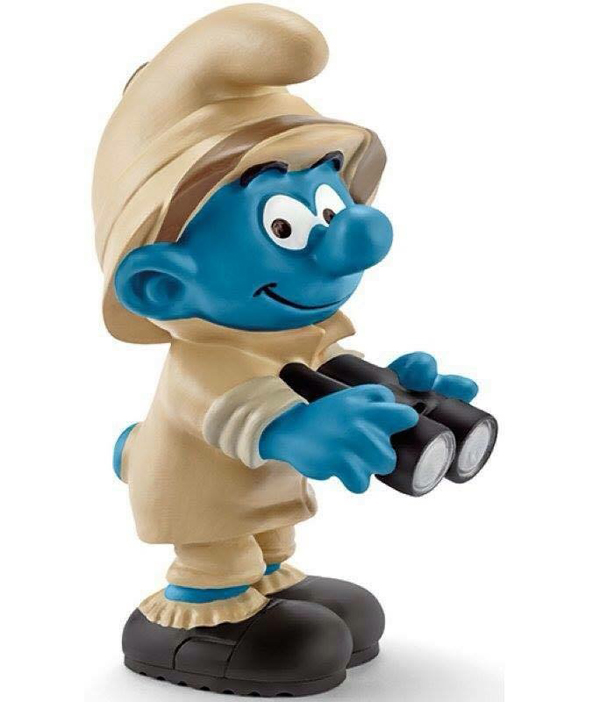 20781 Jungle Nature Watcher Smurf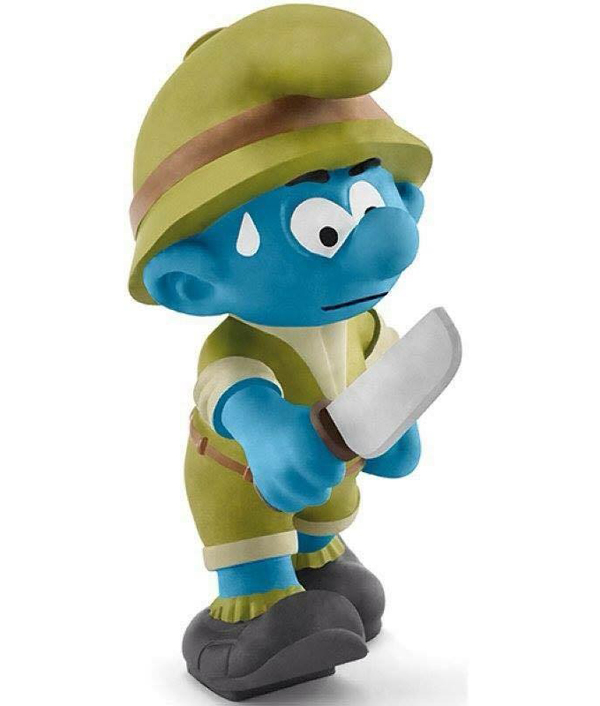 20782 Jungle Adventurer Smurf
20783 Jungle Native Smurf

The display box will have articlenumber 20912.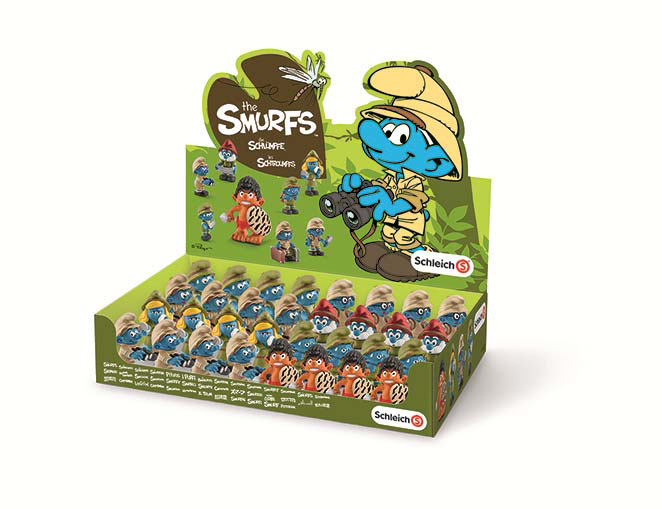 Valentine display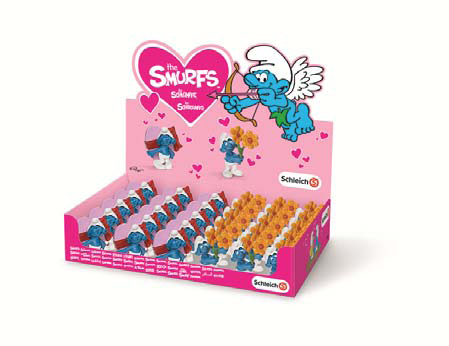 Articlenumber 20914. "Smurfs, For you"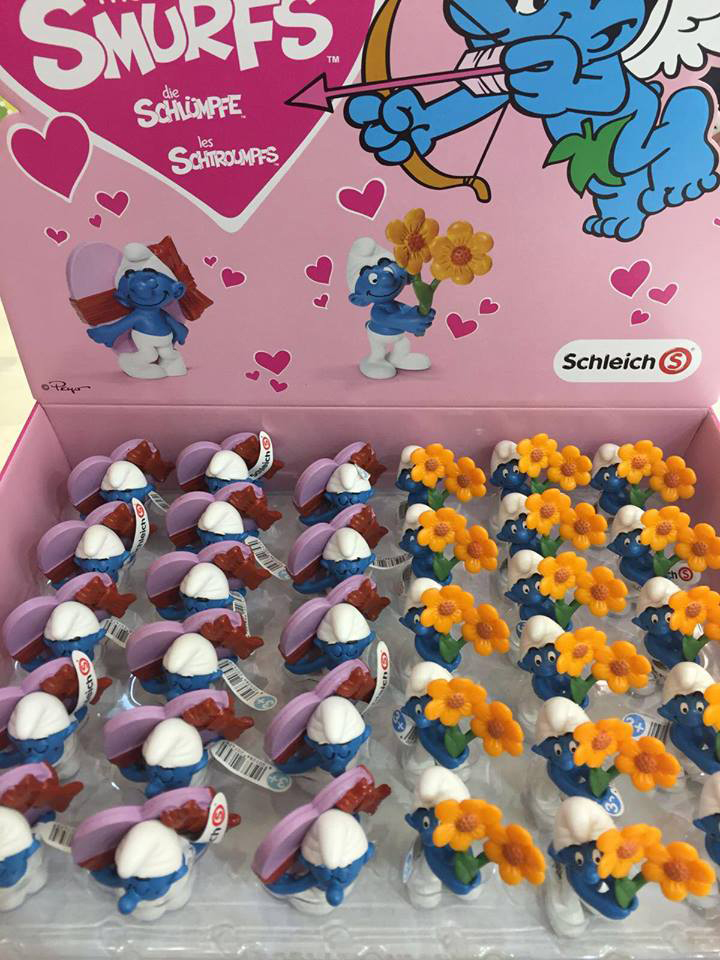 New Soccer Smurfs UEFA Euro 2016 in France.
Articlenumber 20916 for the display.
Released in May 2016. 8 national kits will be painted but it is not desided
which or rather how they will be painted yet.
So far Schleich only shows 4 different teams. Could be the only ones released in May 2016?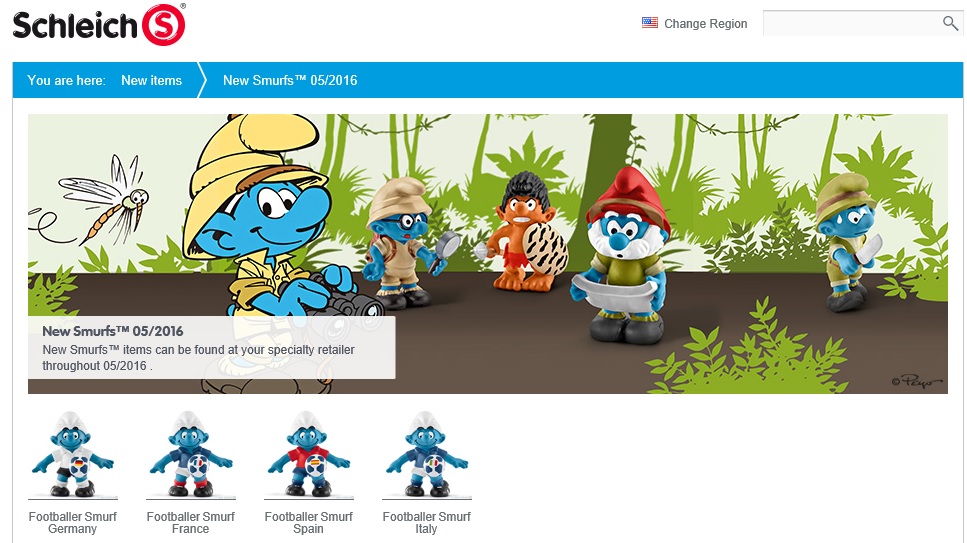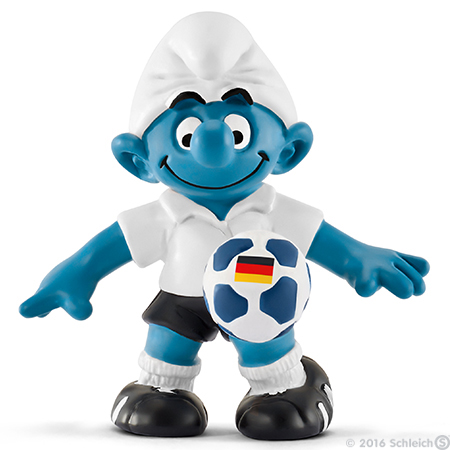 20790 Germany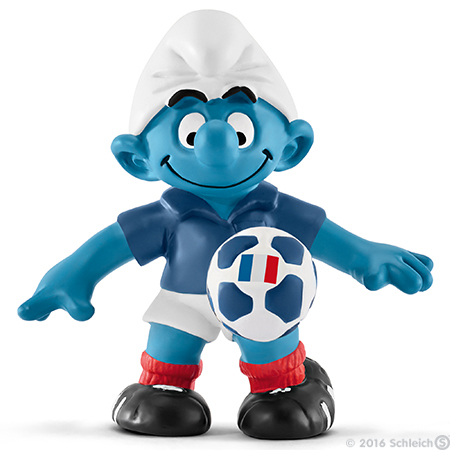 20791 France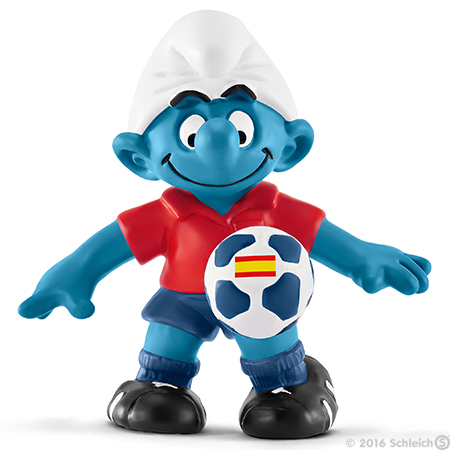 20792 Spain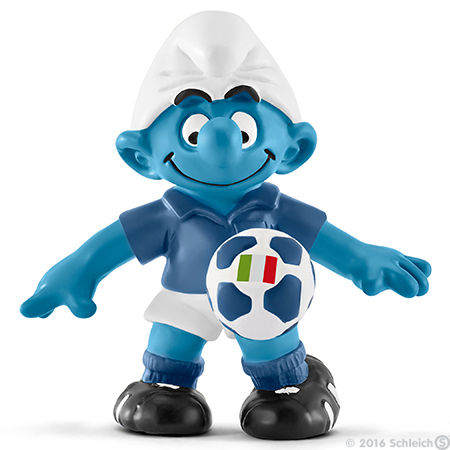 20793 Italy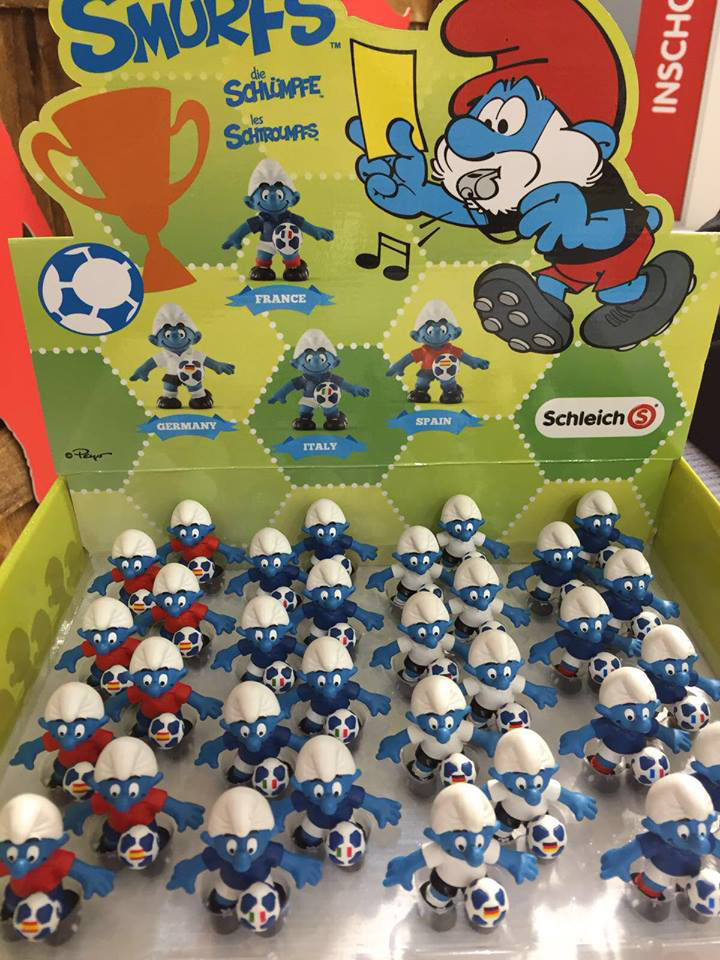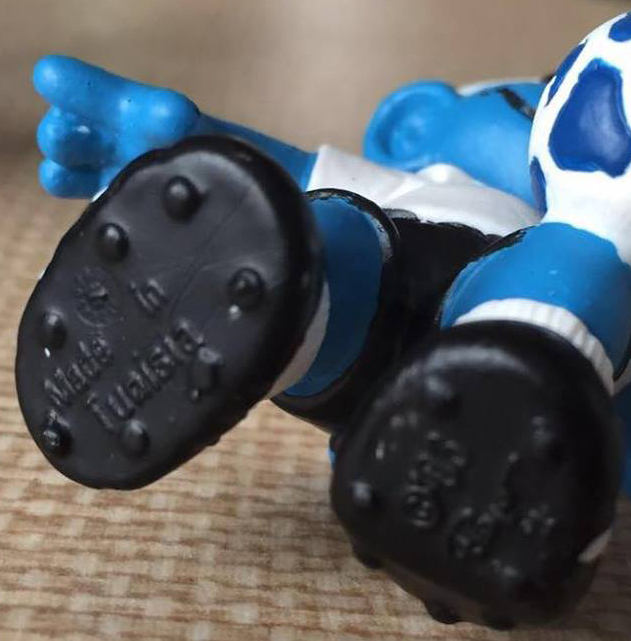 First Tunisia marked smurfs ever. :)
More seasonal figurines and displays 2016
Sport display( for the Olympics)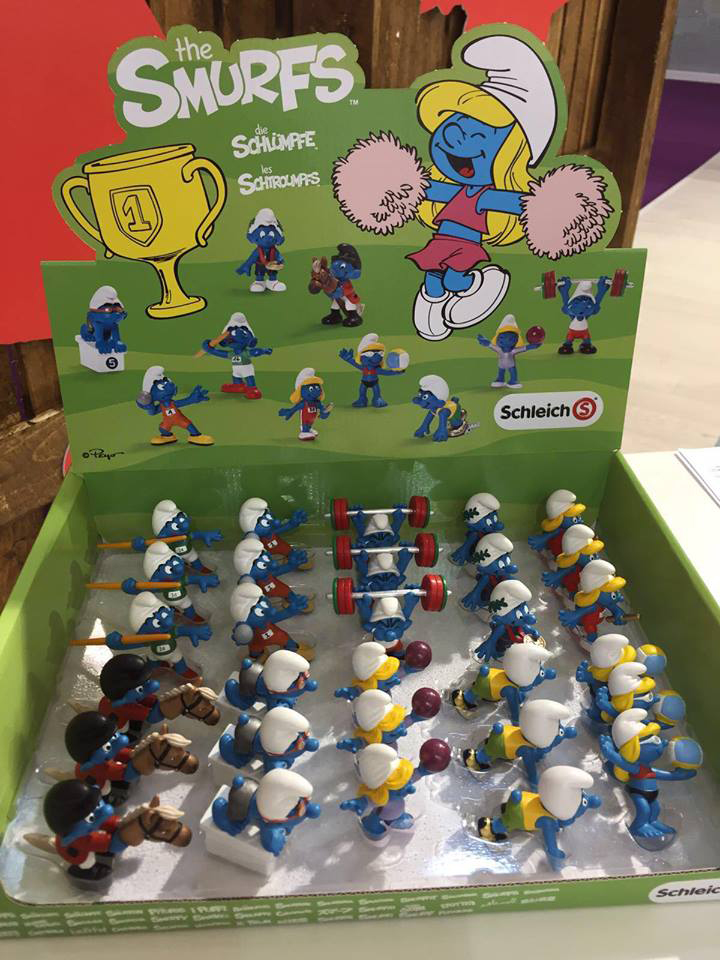 Halloween display
Articlenumber 20915. Halloween.
Collectors Items 2016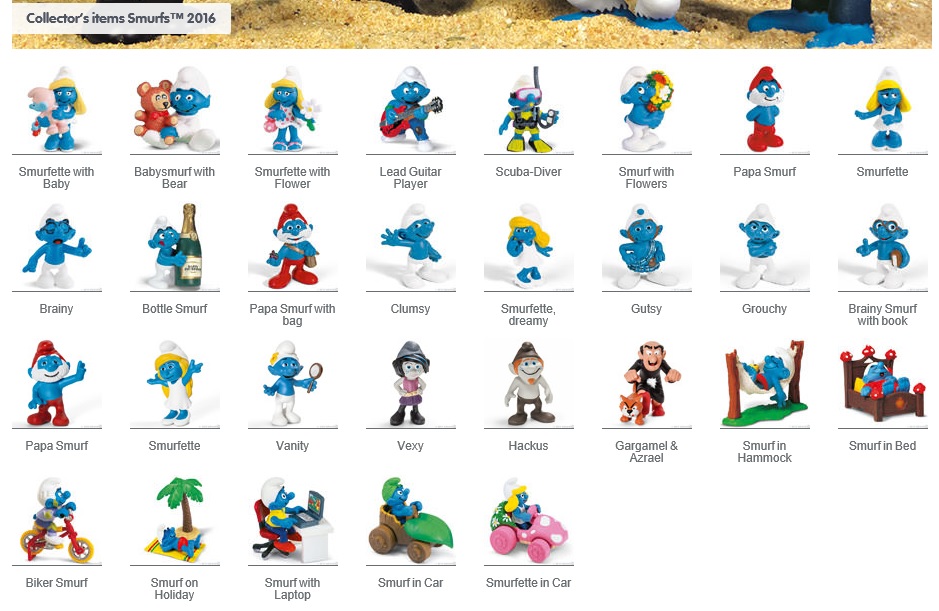 These 29 smurfs will be retired in 2016.
20205 Baby mit Teddy
20192 Schlumpfine mit Baby
20421 Schlumpfine mit Blume
20449 Gitarrist
20466 Taucher
20469 Schlumpf mit Strauß
20533 Papa Schlumpf
20534 Schlumpfine
20536 Schlaubi
20708 Flaschenschlumpf
20729 Papa Schlumpf mit Tasche
20730 Tollpatsch
20731 Schlumpfine, verträumt
20732 Mc Tapfer
20733 Miesepeter
20734 Schlaubi mit Buch
20754 Papa Schlumpf
20755 Schlumpfine
20756 Beauty Schlumpf
20757 Zicki
20758 Hackus
20759 Gargamel und Azrael
40226 Schlumpf in Hängematte
40240 Schlumpf im Bett
40252 BMX Fahrer
40261 Schlumpf beach
40263 Schlumpf mit Laptop
40264 Schlumpf im Auto
40265 Schlumpfine im Auto