Home Smurfs Supersmurfs Playsets Houses Buildings Contact
Schleich 1971
This picture is probably taken late 1970 or early 1971.
Prisoners trousers is painted like the early prisoners from Holland.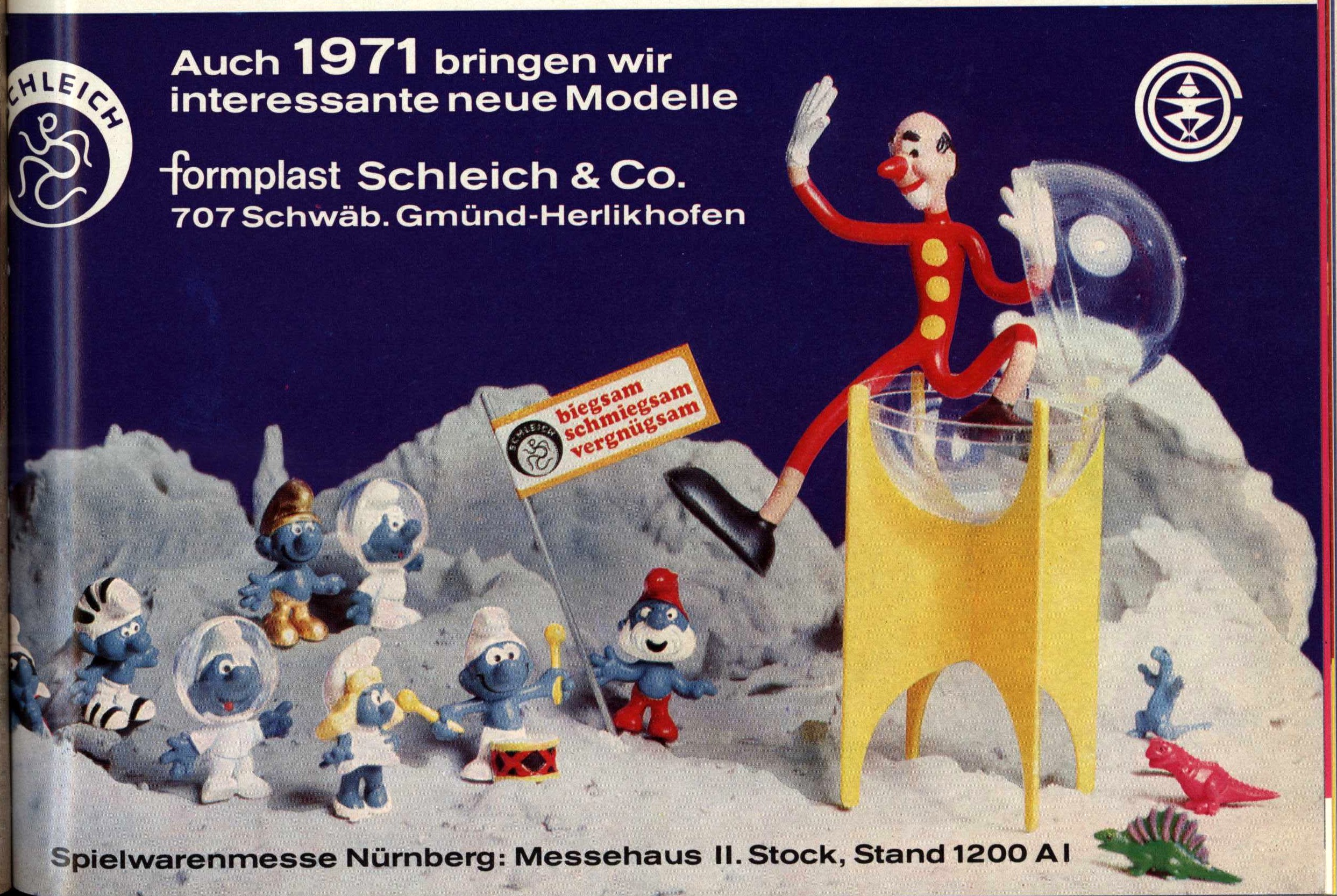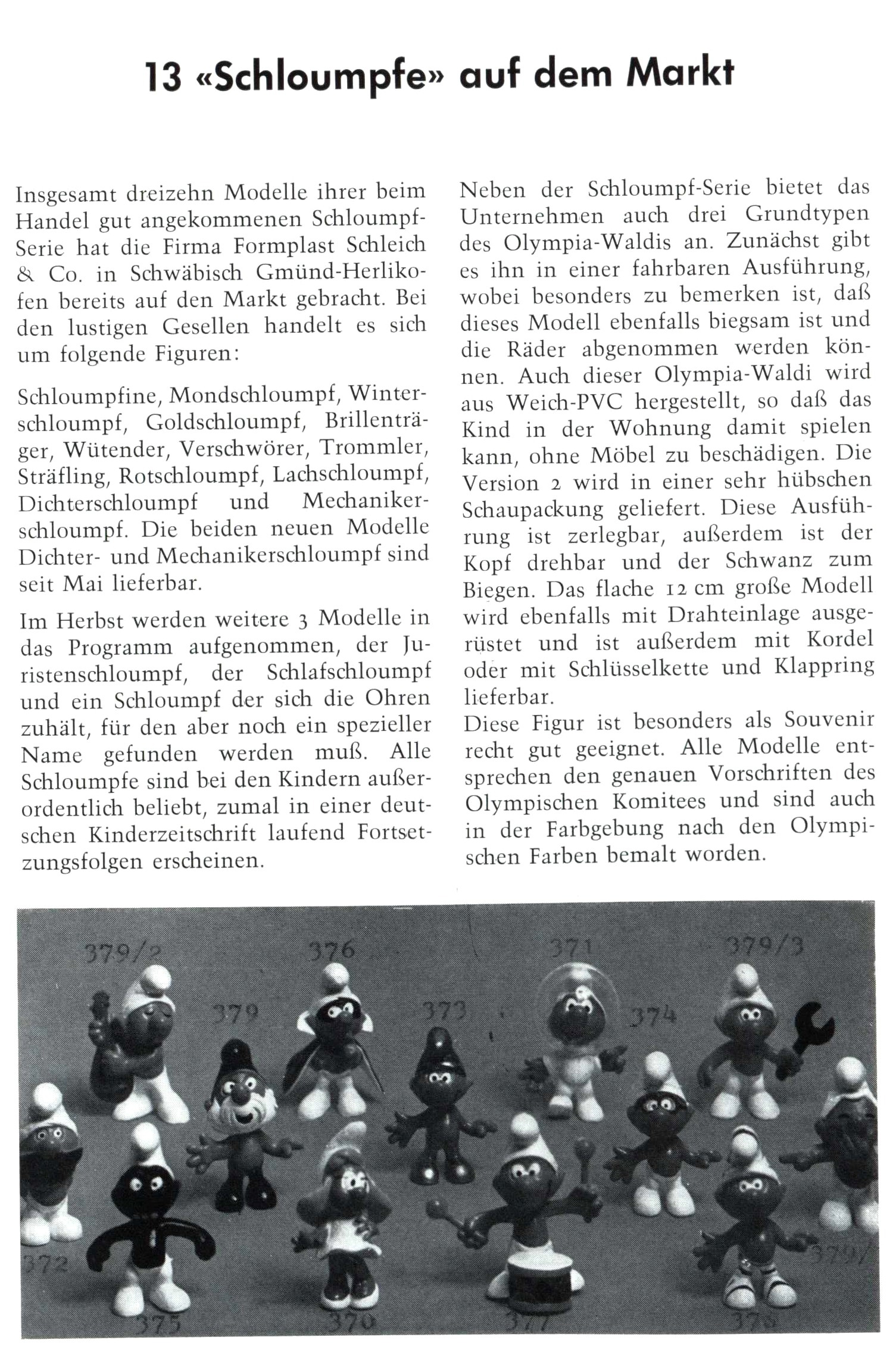 In this advert you can read in which order the smurfs were released in 1971.
In may they released Mechanic and Poet( the one we call Lute now). Just
before that, in early Spring 1971, they released Laughing. They write that
in autumn 1971 they will release 3 new smurfs: Sunbather-, Judge- and Earache-smurf.
As you can read below this article from February 1971 says that the
Schloumpfserie had just started and was brand new. So before 1971
Schleich only made the smurfs for promotions?