Ganz Bros Toys was the company selling the smurfs in Canada. But it is not
often boxes are marked with their name. These pensetboxes however
were made especially for them.
Information and variations of these boxes: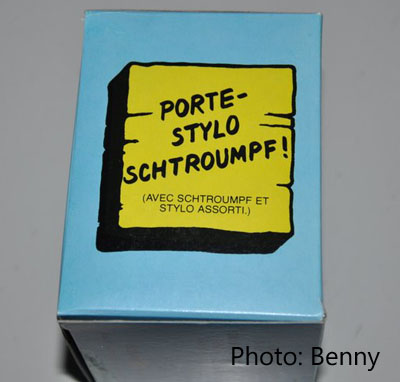 These boxes seems to have been made approximatly the same time as the ones for
Mafi in France. So far I have not seen any other box marked Ganz Bros, except
for displays and stickers used on boxes.