Home Smurfs Supersmurfs Playsets Houses Buildings Contact
Hong Kong/ China
Already in 1978 Schleich started making smurfs in Hongkong. Some collectors say
that it was the first smurfs made/ painted in Hong Kong, that had
too high levels of lead in the paint in 1978??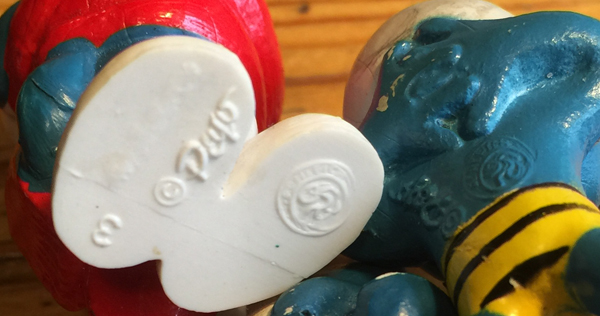 The first Hong Kong markings used were these. Schleich emblem and Peyo.
Later in 1978 Schleich stopped with this logotype and changed to the bold red S.
You can see on this picture that they blocked the W Germany markings.
In 1979 they also added the Hong Kong marking.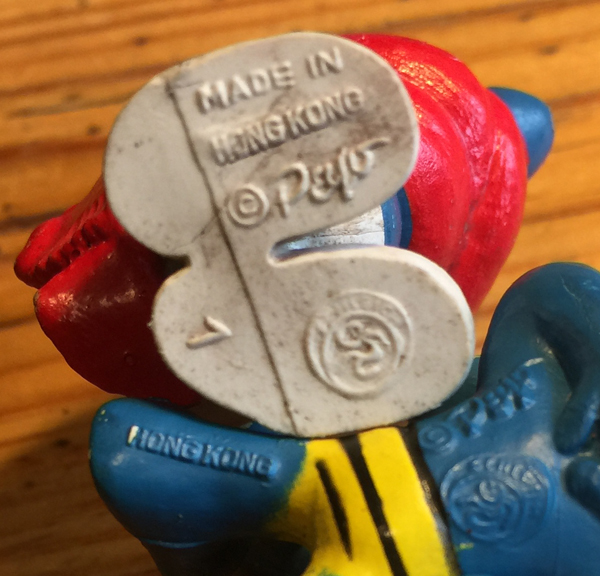 The Hong Kong factory continued making smurfs until 1985.
After Schleich bancruptcy in 1986 the factory was closed.
Schleich tells us this in their book about the companys history:


C Y Lee started these companies in 1992.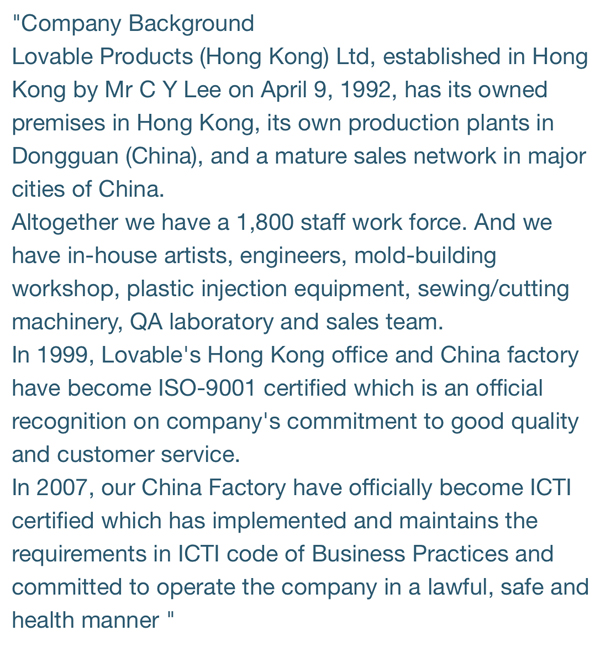 The Hong Kong office is called Lovable Products.
The factory in China is called Happy Crafts Industrial Ltd.
Schleich still uses this factory.
Here is an article about the production site, from Badísche Zeitung in 2010.
I will not add the whole article since it is mainly about the employees.