Home Smurfs Supersmurfs Playsets Houses Buildings Contact
Knoll AG Paracodin Smurfs
Also: Paracodin smurf, Knoll BASF Pharma
Years: 1979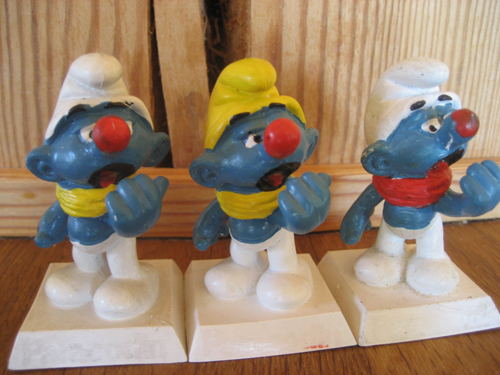 There are 3 paint variations of this promo by Schleich.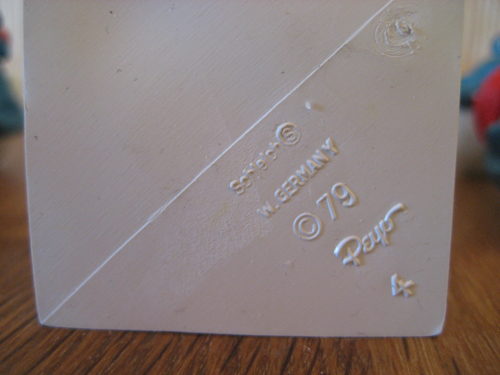 It is hard to see what is printed on the sockels, but this is what it says.
Front
Paracodin ( see first picture )
Left side
Knoll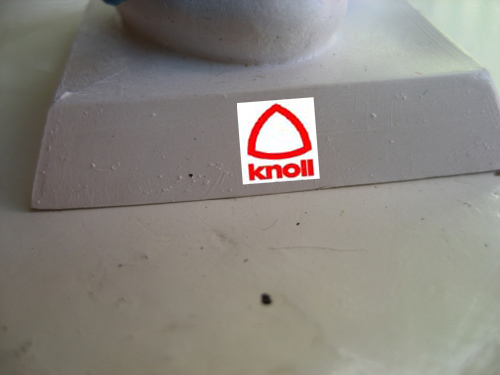 Should be this symbol.
Right side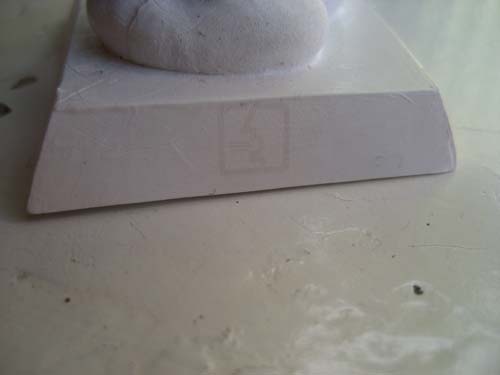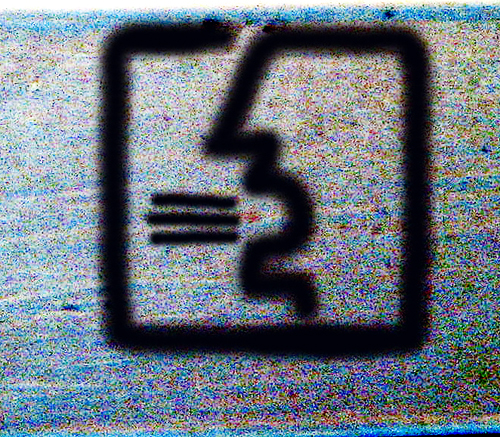 It should be this symbol for cough.